Kalamazoo's

Leading Limousine Service

Kalamazoo

Party Transportation
Limo Service Kalamazoo
Our Most Booked Limousines
40 Passenger Bus
Party Bus Rentals
This forty passenger party bus is the king of the Kalamazoo roads! It's packed with all the modern amenities and features that you'd expect to be in a high end limo...
Navigator Limo
Kalamazoo Stretch Limo
Lincoln is synonymous with luxury and a Lincoln Navigator Limousine is certainly synonymous with complete over the top luxury. This limo is certainly one that...
Hummer Limo
Kalamazoo H2 Limos
For the top of the line in rugged elegance, you can do no better than our decked out Hummer Limousine. This beauty is capable of turning heads everywhere it is called...
Audi Limo
Kalamazoo Audi Limo
For a limousine to impress as you're rolling up to your event: this Audi Q7 is a real head-turner that will have people looking on in envy as you pass by in the lap of...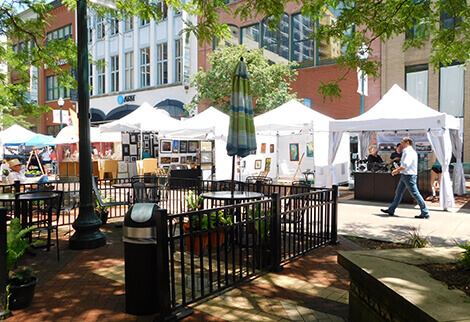 A bit about us
Kalamazoo Michigan is a quintessential college town which is full of fun and life regardless of the time of year. Here you'll find the Western Michigan Broncos as well as the Kalamazoo College Hornets, also known as K College. Kalamazoo is an older, well preserved city in the Great Lakes region which is known for it's picturesque city scape melding the modern with the classic traditional older style architecture. K-Zoo is also well known for it's breweries, the most popular of which is Bell's Brewery which is now sold in many parts of the country. The city is also home to great convention centers, museums, theaters, and plays host to a variety of festivals throughout the year. As you can see, there's a lot to do and see in this great city of ours, so reserve a limo and start taking it in!
You'll find that there's no finer way to experience all of the great places, scenes, and events that Kalamazoo has to offer than in one of our truly luxurious vehicles! Kalamazoo Limousine is the area's pre-eminent provider of the absolute finest fleet of vehicles that you can rent regardless of the event or occasion you call upon us to service. The reason we are elevated into such a position of prominence in this industry, is due to not just the finest fleet of vehicles we present to you on a daily basis, but primarily to the dedicated and hard working people in our wonderful staff who provide service for our customers and keep our fleet as pristine and new as it can possibly be.
We work within a customer driven industry and, Kalamazoo Limos has worked very hard to insure that each and every one of our customers is given a world-class luxury experience when they rent a limo, a charter bus, a sedan, or a party bus from us. It is this strong dedication to our customers which sets us so far above our competition, and gives you the worry free day that you've paid for. The difference in our attention to detail will be evident from the very first call you make to us, and you'll find that we deliver this first-rate limousine experience not just because you're paying for it... It truly is what we love to do! We get to make truly special memories for our clients and we never take that for granted. If you're looking to make special memories while you're out of state, try some of our friends limousine companies.
So, what are you waiting for? Give us a quick and easy call today to get your limo experience on it's way! We're always happy to hear from you, the reservation process we'll be happy to walk you through. Once we get all the information require to make sure we pair you with the proper service we will be able to provide you with a free quote and give you the opportunity make your reservation on the spot if you so choose. All reservations are on a first come, first serve basis, receiving a free quote does not place that vehicle on hold while you decide. So make sure after you receive a free quote that you call back to finalize your booking as soon as you make your decision. Call us today!
Some Of The Popular Events
We provide a wide range of service for all events in the area. No matter where you are going or the reason we will be more than happy to get you there. We have all of the experience you require from a company providing luxury transportation for any event you have the occasion to need group transportation. Below we have listed some of the most popular events our customers request our transportation services for.
Weddings
Concerts & Festivals
Nights Out On The Town
Proms and Homecoming Dances
Sporting Events
Wine & Brewery Tours
Birthday Parties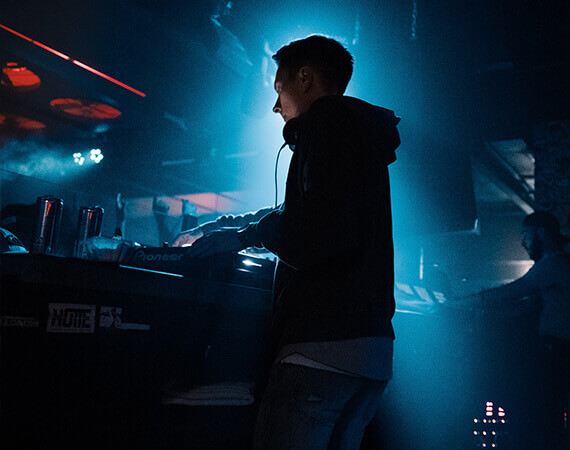 A Bit About Our Pricing
We understand every company out there is trying with all their might to get every last cent out of your wallet. We find this level of greed to be obscene, and we refuse to participate in this behavior. It's even more important us because we know the reputation of this industry brought on by those fly by night operations looking to capitalize and make a quick buck. Our goal is to make sure we provide honest, quality service, return customers are our goal.